I deleted my last post due to unhappiness with the piece and to add something odd...
BLEACH OWLS.
I don't even know, guys. I just don't. Shuuhei is a Japanese White-Faced Scops Owl, Kira is a Barn Owl, Gin is a Snowy Owl, and Tousen is a Great Horned Owl and I'm likely going insane.
What was in my last post, though I changed the eye so I wasn't going insane and calling it ridiculously ugly and wrong. I'm still not entirely happy with it [my human anatomy fails at life, oooooohz], but ran out of time~!;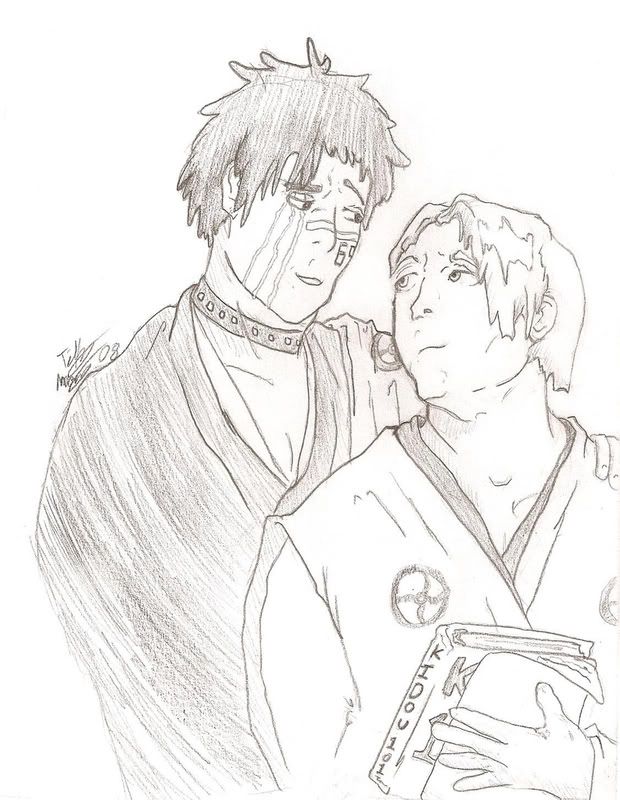 ENJOY~!